Samsung K Zoom
smartphone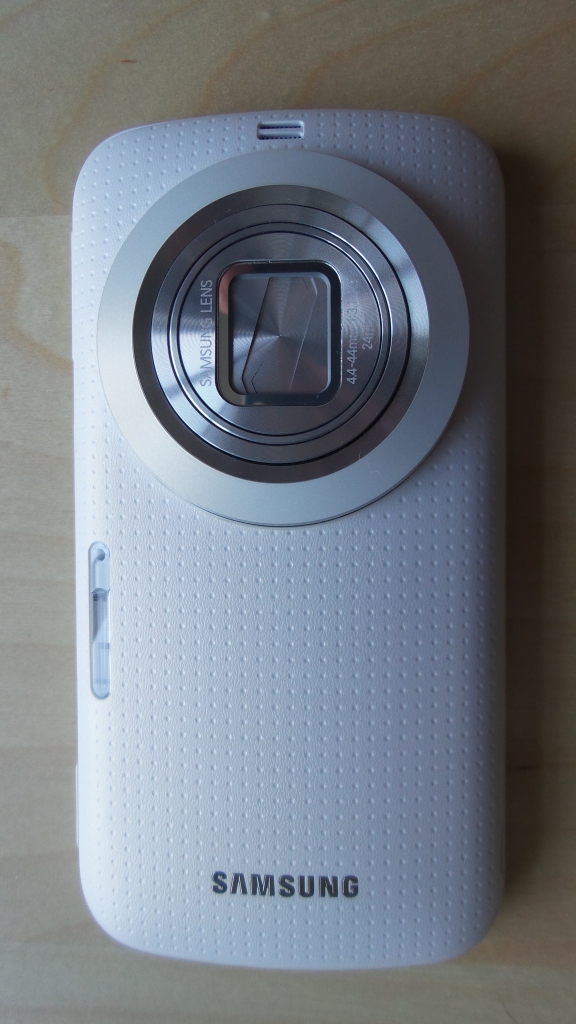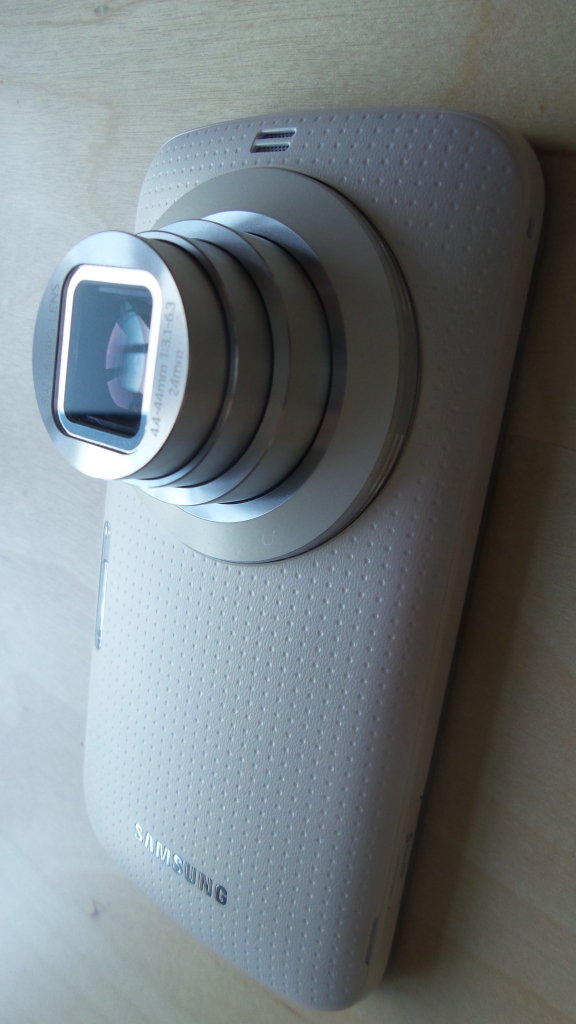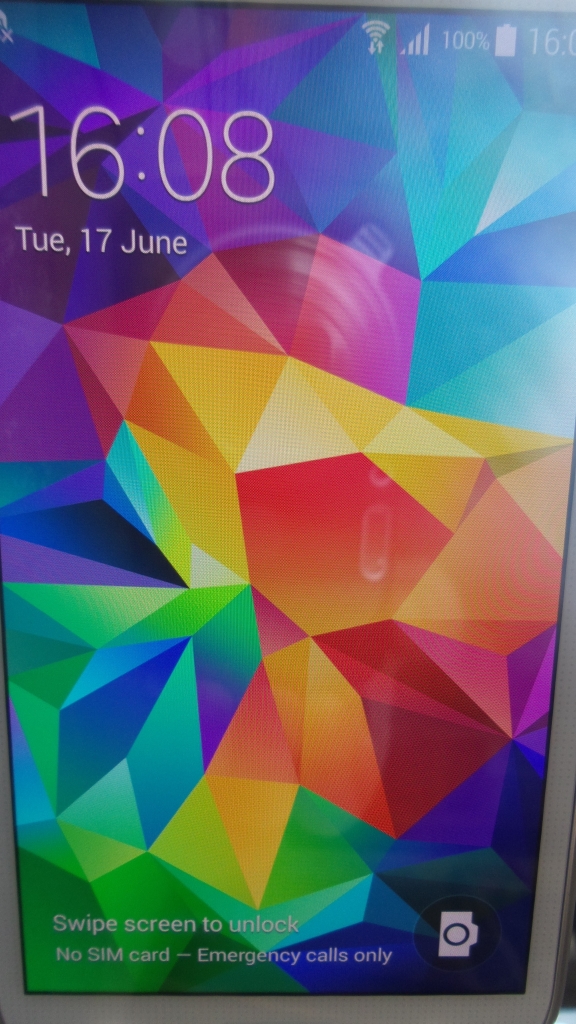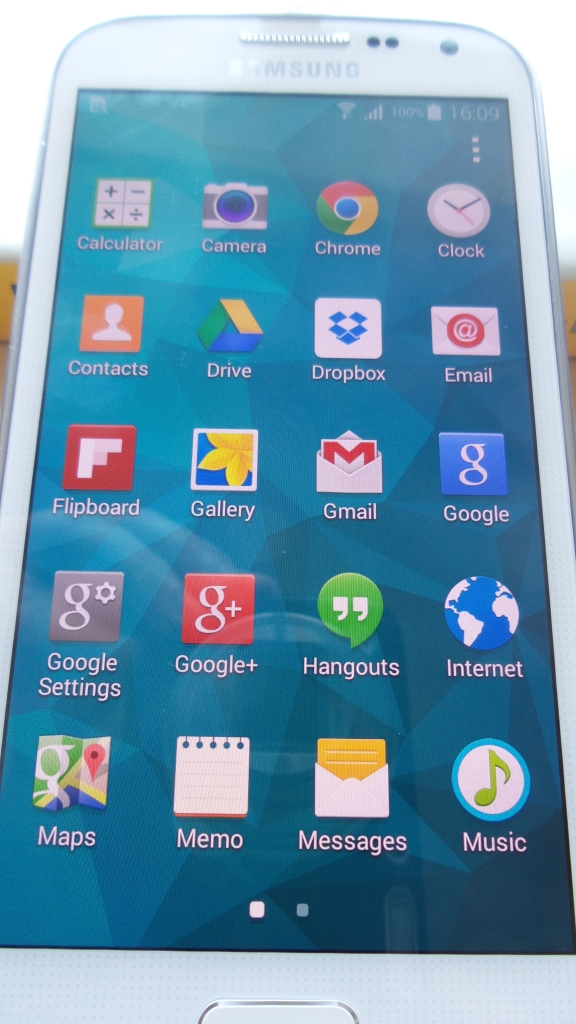 We have to admit to having been somewhat smitten by the Samsung Galaxy S4 Zoom when it crossed our path a few months ago.
Although the quality of the cameras on smart devices has rocketed in recent years, they are always limited by the size of their lenses. By slapping a delicious physical zoom (4.3-43mm 1:3.1-6.3 24 mm) on the unit, it literally broadened the photographic horizons for this smart and sturdy phone.
If we had one criticism, it was its weight and far from slimline shape. OK, two criticisms. If only Samsung could make it lighter and slimmer, we thought. Well, we don't want to come across as being the voice of a generation or anything, but Samsung have listened (to us, presumably) and done just that.
The Samsung K Zoom is like the 'after' picture, with the S4 zoom being the 'before' in a slimming comparison ad. But we soon found out that being lighter and slimmer in the hand didn't come without a few compromises.
The first, which came pretty soon straight out of the box, was putting the battery in. With no sliding door mechanism, the actual plastic casing of the front of the phone had to be prised open. Putting it back together was reminiscent of snapping two halves of an Airfix plastic plane model together, which wasn't a feeling we wanted from a fairly high–end Smartphone.
The next was the omission of a dedicated camera button on the top of the unit for taking snaps. This had been replaced with a generic thin silver bar that just didn't feel responsive enough when locating it for taking photos.
That said, considering how remarkably light the K Zoom is in comparison to the Galaxy S4 Zoom, these really are minor quibbles.
There's something rather pleasing about holding the phone. Its 4.8" screen is more than generous, with an AMOLED display that is nothing short of stunning, all adding up to make sure that regardless of the subject matter you're taking, your pictures will look their best no matter what.
We were particularly impressed with the K Zoom's BSI CMOS sensor; we'll admit that we don't have a clue what it does on a techno-gubbins level, except for allowing a remarkable amount of detail in low light levels. And it does just that.
The phone also seems to come with more on-board features than its predecessor. There's a dedicated hub for all your camera needs, where you can review, edit and share your pics all under one collective hub.
But where it really counts on a camera Smartphone hybrid like this is in the results of its photos. Not only does it have a not too shabby 20.7 megapixels, but tie that in with its discreet yet powerful retractable lens and you've got yourself an impressive picture taker in your pocket.
The only time we were ever really let down by it was in extremely sunny weather, but let's face it, if you live in the UK, that's not going to be a regular problem. When the sun does come out though, using its gorgeous screen as a huge viewfinder is about as useful as staring directly into the sun. This is a problem with all Smartphone devices though. There is a way of getting around this problem and that's picking up a device with a built in viewfinder in the unit; these are more commonly known as cameras.
We were slightly less impressed with the video footage we took. Despite a fairly steady hand there was still a lot of wobble, with no decent image stabilisation kicking in, particularly when using the zoom. This meant that it reduced some of the cuteness factor from the ducklings we shot (with the camera, obviously, as no duckies were harmed in the filming), which is never a good thing.
As keen photographers (amateurs at that, but if we wanted to go professional, it's a viable option for sure) we loved the idea of being able to carry around a Smartphone that could effortlessly take care of all our Smartphone needs (emails on the go, Temple Run, looking at stuff on Amazon etc), as well as using it as a telephonic device – that said it's like using the world's fastest super computer to calculate what 4 x 9 is – but still be able to capture striking images both in still and in HD video mode, on the fly.
If you love your photography and don't always want the hassle of carrying an SLR around with you, this is an attractive and capable alternative that really can produce impressive results. It fits nicely in the pocket too.