Monkey
Blu-ray competition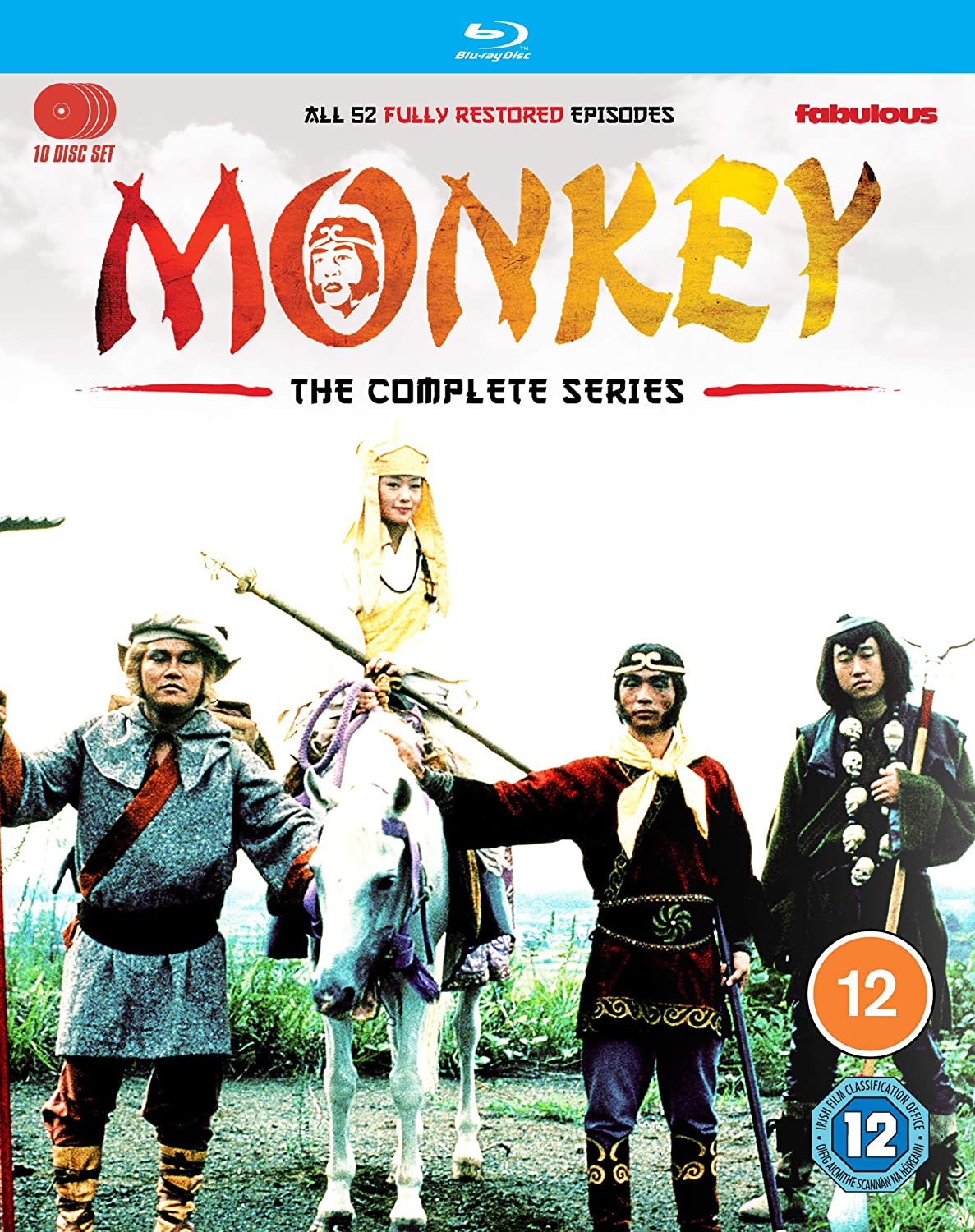 We've got the kids TV cult classic Monkey on Blu-ray to be won.
Closing date: 08/11/2020
terms & conditions
1. This competition is only open to UK residents, excluding BOOM's friends and family and anyone else directly associated with this promotion.
2. The prize is a copy of Monkey on Blu-ray. We have one copy in total to give away.
3. The winner will be drawn at random from all the correct entries, and only they will be contacted personally. The prize must be taken as stated and cannot be deferred. There will be no cash alternatives.
4. One entry per person - and yes, we will check. If we find that you have entered multiple times, we will disqualify you from this competition. Repeat offenders will be disqualified from entering future competitions. And we don't like robots, so we investigate multiple entries and entries suspected as being from robots will be deleted.
5. Closing date for entries is midnight on 08/11/2020.
6. Winners will be notified within 7 days by email. If a winner does not respond with their posting details 7 days after we sent them the initial notification email, their prize will be offered to another person following a subsequent further draw. This process will repeat until somebody responds and tells us where to send the prize. If you're entering, please remember to check your emails!
About Monkey: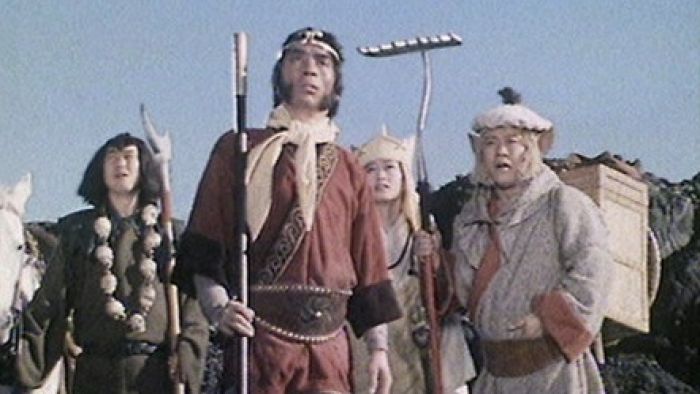 Three fallen angels: Monkey (the cloud-flying Monkey God, born from an egg on a mountain top), Pigsy (the pig monster and embodiment of gluttony and lust) and Sandy (the morose ex-cannibal and sea monster) have been thrown out of heaven for various acts of sacrilege and general misbehaviour, they hook up with a young Buddhist monk, Tripitaka and embark on an epic, adventure-packed pilgrimage to spread the teachings of Buddha throughout the world and to hopefully gain some enlightenment themselves.
Monkey took the country by storm when it was first screened on BBC2 on Friday evenings in 1979. Children around the country were kung fu fighting in the playgrounds and summoning fluffy pink clouds by fanning two fingers over their mouths. The BBC screened 39 of the original 52 episodes. Fabulous Films dubbed the "lost" 13 episodes with the original cast in 2004.
The hilarious dubbing was as much a part of the show's success as the martial arts, panto special effects, magic tricks, 70s disco music and amazing theme tune. Scriptwriter David Weir was asked to re-work Monkey (a 1970s Japanese drama, based on a Chinese tale from the 16th century, about a Buddhist priest from the 7th century) for the 1970s British audience after he successfully adapted another oriental literary classic The Water Margin. Armed with a translation of the original dialogue (as he had no understanding of Japanese or Chinese), Weir wrote the original script which brilliantly appealed to a British sense of humour with the odd bit of Buddhist philosophy thrown in for good measure. David Collings who voiced Monkey sadly died in March this year, although a mainstay of the Royal Shakespeare Company he was a cult favourite for sci-fi fans appearing in Doctor Who, Sapphire and Steel, Blake's 7 and UFO (produced by the Thunderbirds' Gerry and Sylvia Anderson). The voice of Pigsy was Peter Woodthorpe who died a few weeks after Fabulous Films finished dubbing the "lost" episodes in 2004. Woodthorpe is recognised for his role as the grumpy pathologist Max on Morse and as Reg Trotter, the long-absent father, who turns up in the 1983 Christmas Day special of Only Fools and Horses. Miriam Margolyes voiced many of the female characters and Andrew Sachs voiced Horse (Tripitaka's shy talking horse who's really a Water Dragon). The "lost" episodes were narrated by Bert Kwouk who was best known for being Cato in the Pink Panther films. The dubbing director for the "lost" episodes George Roubicek, is well known for playing Commander Praji in Star Wars: Episode IV – A New Hope.
All 52 episodes have now been restored and are presented in this all new collection available on DVD and for the first time ever on Blu-ray.