win Pirates
Blu-ray competition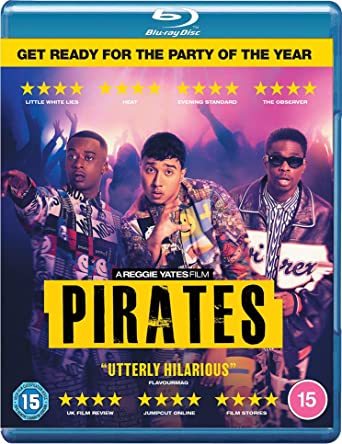 We've got a copy of the excellent comedy Pirates on Blu-ray to be won.
Closing date: 12/06/2022
terms & conditions
1. This competition is only open to UK residents, excluding BOOM's friends and family and anyone else directly associated with this promotion.
2. The prize is a copy of Pirates on Blu-ray. We have one copy in total to give away.
3. The winner will be drawn at random from all the correct entries, and only they will be contacted personally. The prize must be taken as stated and cannot be deferred. There will be no cash alternatives.
4. One entry per person - and yes, we will check. If we find that you have entered multiple times, we will disqualify you from this competition. Repeat offenders will be disqualified from entering future competitions. And we don't like robots, so we investigate multiple entries and entries suspected as being from robots will be deleted.
5. Closing date for entries is midnight on 12/06/2022.
6. Winners will be notified within 7 days by email. If a winner does not respond with their posting details 7 days after we sent them the initial notification email, their prize will be offered to another person following a subsequent further draw. This process will repeat until somebody responds and tells us where to send the prize. If you're entering, please remember to check your emails!
About Pirates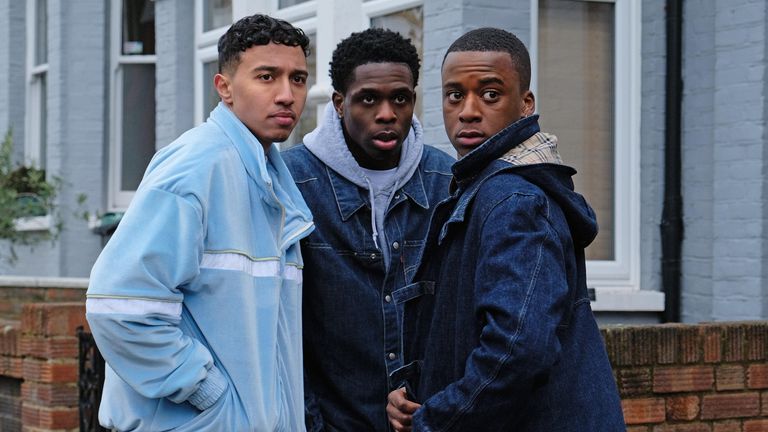 Meet Cappo, Two Tonne and Kidda three budding pirate radio DJs finding their way in the world. But with the new millennium looming,they're determined to see out the end of the century with a bang and party like it's 1999! PIRATES is the acclaimed feature debut from Reggie Yates and it's now set for its home entertainment release this May.
Penned and directed by Yates, a man of many talents-beloved actor, TV and radio presenter – he now turns his hand to filmmaking with this outstanding, hilarious and thoroughly entertaining new coming-of-age feature. Set to a banging 90s garage soundtrack featuring music from Wookie, DJ Zinc, So Solid Crew and Sticky ft. Ms Dynamite amongst many others, it's a film that sounds as good as it looks.
Elliot Edusah, Jordan Peters and Reda Elazouar give outstanding performances as the life-long friends who just want to score tickets to the best party ever an dhave the ultimate New Year's Eve before it's time to sort their lives out.
PIRATES will be released on DVD, Blu-ray and Digitalon Monday 16th May courtesy of Picturehouse Entertainment.